Μηνύματα

15.182
Reaction score

34.563
The 880P is a moving-magnet stereo cartridge for use in transcription arms and the few high-quality record changers now available, such as the Garrard Model A and the Lesa units. It has standard ½" mounting centers, and the pickup requires the 47k ohm termination provided by most preamplifiers. The 8mV output, too, is about ideal for nearly all preamps.
The best reading we could obtain was around 25dB, but sweep tests (visually monitored on a 'scope) suggested even better separation at all but the highest frequencies. At 10kHz, we started getting readings of less than 20dB, and were measuring about 15dB at 15kHz, where we don't trust our test records anyway.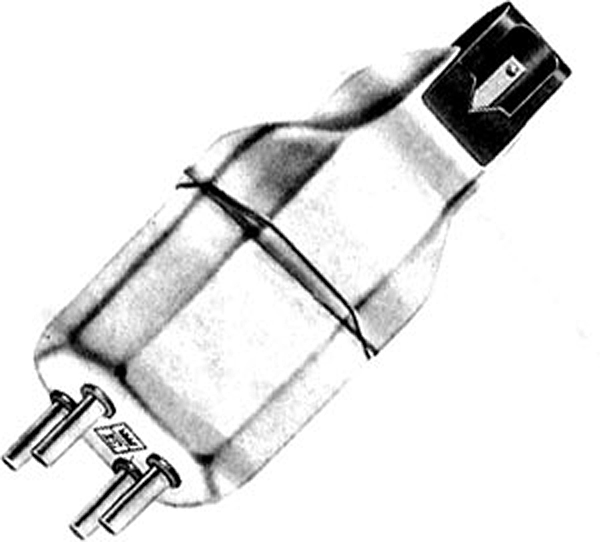 On program material the 880P had an unusual admixture of softness and subtle brilliance. In comparison with our reference standard, the Weathers PS-11, the 880P was a shade less full at the extreme low end and not so lucidly detailed. In actuality, the 880P is flatter through the low-bass range than the PS-11, which has a slight rise centered around 30Hz, but all discs seem to need some bottom lift in order to make them sound like master tapes. Obviously, this is the fault of the discs, but when they're all that way, we have to learn to live with the situation, like it or not.
Description:
Moving-magnet stereophonic phono cartridge. Frequency range: 6Hz–30kHz. Separation: >30dB. Output: 8mV per channel. Compliance: 30x10–6 cm/dyne. Dynamic mass: 0.5mg. Tracking force: 0.5–3 grams. Total weight: 10 grams. Recommended load: 47k ohms per channel. Stylus: 0.6-mil-radius diamond.
Manufacturer:
Empire Scientific Corp., Garden City, NY (1963); company no longer in existence (2019).
Read more at
https://www.stereophile.com/content/empire-880p-phono-cartridge#GswTOEI7FMQe6Bb4.99