Μηνύματα

15.010
Reaction score

33.752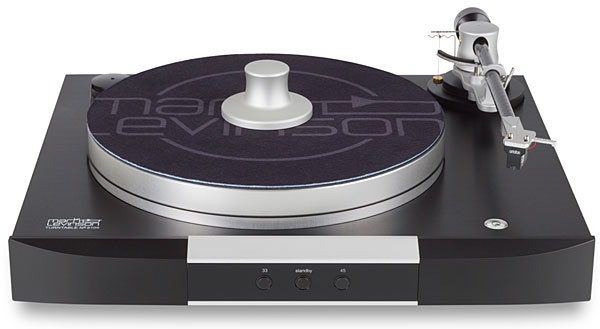 The No.5105 is a high-mass (75lb) turntable. It is solidly built, beautifully finished and well-engineered. It's also handsome, and it
does
match the Mark Levinson "look"—particularly that of the 5000 series. The 'table features an inch-thick, bead-blasted, black anodized, solid aluminum front panel machined and contoured to fit a sleek, tinted-glass display recessed within a clear-anodized aluminum bezel (sounds more complicated than it looks). Three panel-mounted, illuminated buttons select the speed: 33 1/3 rpm, 45rpm, or Off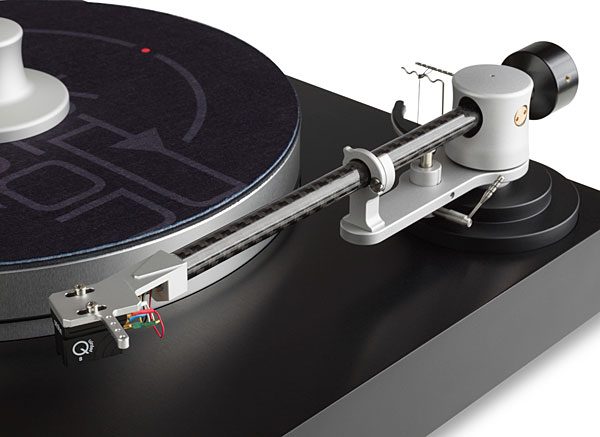 The arm has a 10" effective length and features a rigid, glossy carbon fiber tube on which rides an aluminum headshell with an integrated finger lift and at-the-headshell azimuth adjustability. The gimbaled-bearing system feels precise, and the arm allows for every setup parameter including VTA/SRA (although not "on the fly") and thread-and-weight antiskating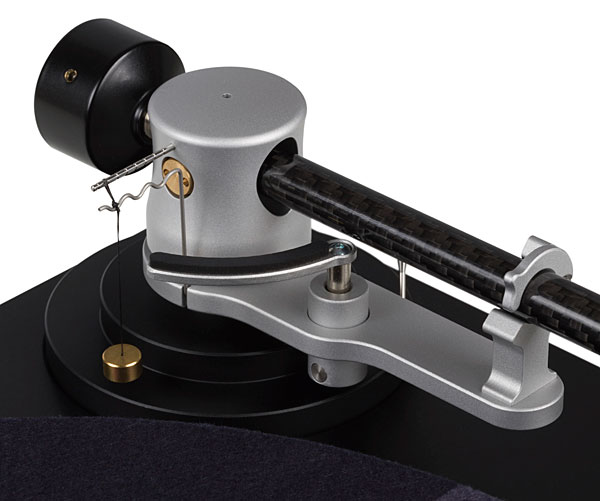 An informal "tap test" indicated that the solid plinth was extremely well-damped and that the suspension isolated it well from floor-borne vibrations. A stethoscope applied to the plinth revealed zero motor noise leaking through from its enclosure. This is a supremely solid design!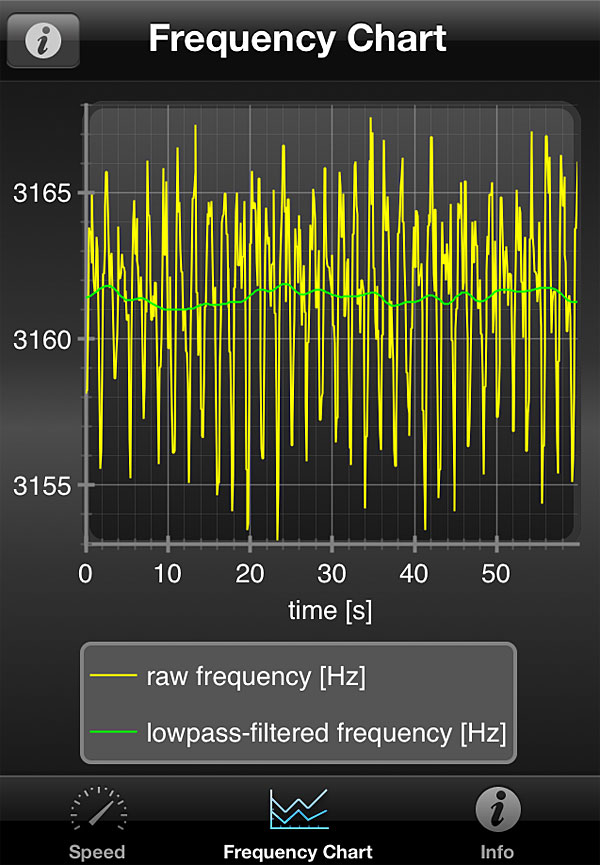 I've not heard the Mark Levinson 5000 series phono preamp in either the company's preamplifier or integrated amplifier, but I speculate that it's fast, clean, and leaner than fat, probably similar to Boulder phono preamps in sonic character. The combination, especially with an appropriately fast, detailed cartridge like the Quintet Black, will probably make Mark Levinson electronics buyers happy visually, sonically, and ergonomically
Description:
Belt-drive turntable with high-mass aluminum plinth, pivoted tonearm, and installed Ortofon Quintet Black moving coil cartridge.
Dimensions:
Turntable: 17.24" (438mm) W × 15.55" (395mm) D × 4.23" (108mm) H (not including record weight). Weight: 75lb (34kg).
Tonearm:
Pivoted, with 237.8mm pivot-to-spindle distance, effective length of 254mm, and 16.2mm overhang. Offset angle: N/A.
Finish:
Black.
Serial number of unit reviewed:
1006. Made in Germany.
Manufacturer:
Mark Levinson, Harman International Industries, 8500 Balboa Blvd., Northridge, CA 91329. Tel: (888) 691-4171. Web:
marklevinson.com
.
Before returning home from the EISA convention in Antwerp two years ago, I spent a quiet, relaxing afternoon in The Loft, a luxurious shared space reserved for first- and business-class travelers, presented by Lexus and Brussels Airlines.
www.stereophile.com
The Mark Levinson № 5105 is a premium precision-engineered turntable made with the best available materials, technology, and craftsmanship in the world.
www.marklevinson.com