Μηνύματα

5.310
Reaction score

4.134
Στο «SuicideSquad», η κυβερνητική πράκτωρ Δρ. Αμάντα Γουόλερ (Βαϊόλα Ντέιβις) θα συγκεντρώσει την πιο επικίνδυνη ομάδα κακοποιών, οι οποίοι θα αναγκαστούν να εργαστούν ως όπλα της αμερικάνικης κυβέρνησης στην καταπολέμηση του κακού. Μέλη της Ομάδας Αυτοκτονίας είναι ορισμένοι από τους πιο εικονικούς και επικίνδυνους ήρωες της DC Comics, μεταξύ των οποίων, ο Joker (Τζάρεντ Λέτο), o Deadshot (Γουίλ Σμιθ), o Captain Boomerang (Τζάι Κόρτνεϊ), η Harley Quinn (Μάργκοτ Ρόμπι), η Enchantress (Κάρα Ντελεβίν), o Rick Flagg (Τζόελ Κίναμαν) και ο Killer Croc (Άντεγουελ Ακινουόγιε-Αγκμπάτζε).
Release Date:
August 5, 2016 (3D/2D theaters and IMAX)
Based on the legendary "Task Force X," better known as "Suicide Squad." Created by Robert Kanigher and Ross Andru back in 1959, the team has included countless DC villains among its ranks.
Cast: Will Smith, Jay Hernandez, Jared Leto, Adewale Akinnuoye-Agbaje, Viola Davis, Adam Beach, Common , Ike Barinholtz, Joel Kinnaman, Margot Robbie, Jai Courtney, Scott Eastwood, Cara Delevingne, Raymond Olubowale
Studio: Warner Bros. Pictures
Director: David Ayer
Screenwriter: David Ayer
Genre: Action, Adventure
Official Website:
http://www.suicidesquad.com
/
https://www.facebook.com/SuicideSquad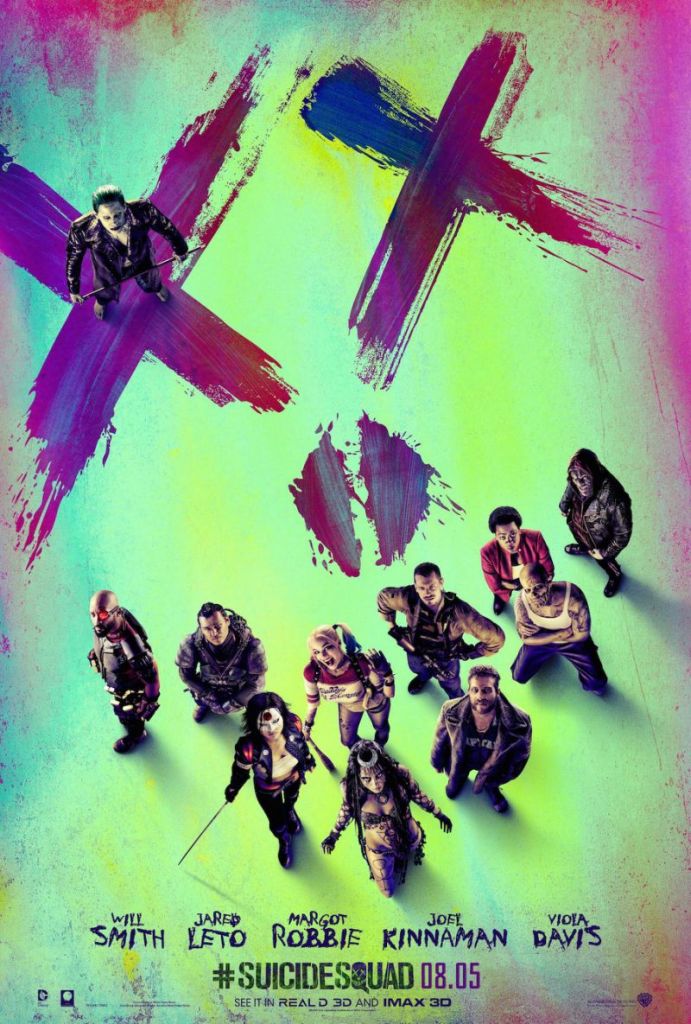 Last edited: