Μηνύματα

5.310
Reaction score

4.134
Η γη του Αζερόθ βρίσκεται στα πρόθυρα πολέμου, καθώς οι άνθρωποι κάτοικοι της αντιμετωπίζουν την εισβολή πολεμιστών όρκ, οι οποίοι εγκαταλείπουν το Ντράενορ, τη χώρα τους που πεθαίνει, για να βρουν μια άλλη. Καθώς η σκοτεινή πύλη ανοίγει για να ενώσει τους δύο αυτούς κόσμους, οι άνθρωποι βρίσκονται αντιμέτωποι με την ολική καταστροφή και οι ορκ με τον ολικό αφανισμό. Ο ηγέτης των ανθρώπων, ο Αντουίν Λόθαρ, και ο Ντουροτάν, ηγέτης των ορκ, βρίσκονται σε πορεία σύγκρουσης, η οποία θα αποφασίσει για τη μοίρα των οικογενειών τους, των ανθρώπων τους και των χωρών τους.
Release Date:
June 10, 2016 (3D/2D theaters and IMAX 3D)
Legendary's "Warcraft" is a 3D epic adventure of world-colliding conflict based upon Blizzard Entertainment's globally-renowned universe. Directed by Duncan Jones ("Moon," "Source Code") and written by Charles Leavitt and Duncan Jones, the film is a Legendary Pictures, Blizzard Entertainment and Atlas Entertainment production. The producers are Charles Roven, Thomas Tull, Jon Jashni, Alex Gartner and Stuart Fenegan. Jillian Share, Brent O'Connor, Michael Morhaime and Paul Sams serve as executive producers. Rob Pardo, Chris Metzen, Nick Carpenter and Rebecca Steel Roven co-produce. "Warcraft" will be released by Universal Pictures.
Cast: Ben Foster, Clancy Brown, Daniel Wu, Dominic Cooper, Paula Patton, Toby Kebbell, Travis Fimmel, Ben Schnetzer, Ruth Negga, Robert Kazinsky, Anna Galvin
Studio: Legendary Pictures, Universal Pictures
Director: Duncan Jones
Screenwriter: Charles Leavitt, Duncan Jones
Genre: Action, Fantasy, Adventure
Official Website:
http://www.warcraftmovie.com
/
https://www.facebook.com/WarcraftMovie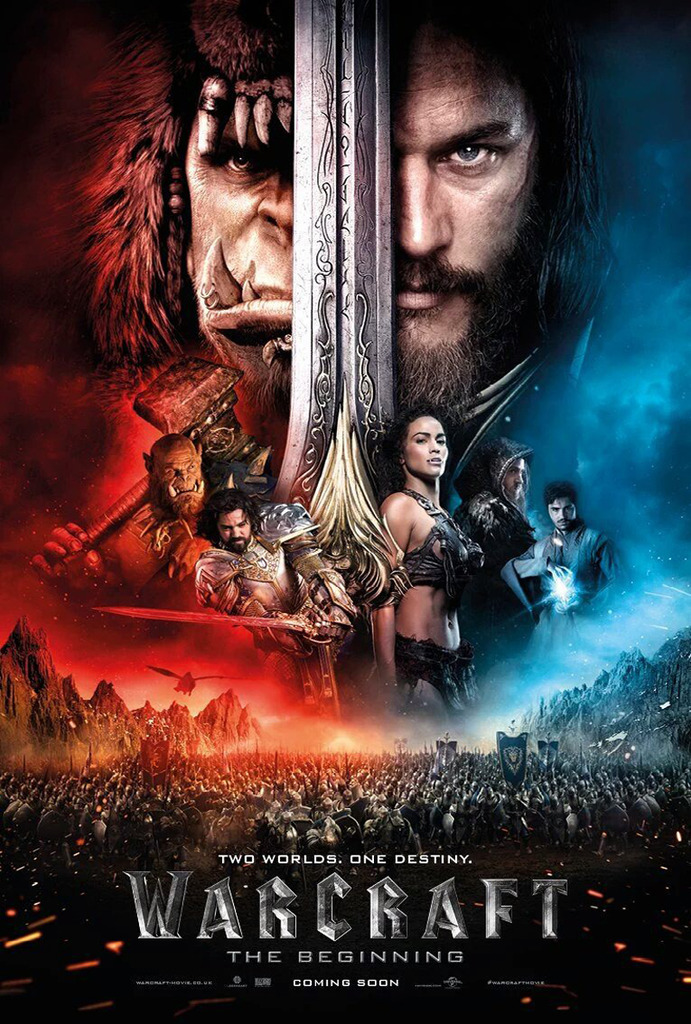 Last edited: